Wow! I still can't believe Cruz and Levi are 3 months old now! I can't believe how big they've gotten since they were born as premies. And I can't believe we've survived life with twins for the past three months.  I plan to recap the first three months in a future blog post as so much seemed to have happened. It felt longer than 3 months that's for sure.
FALL IS FOR THE FOX
My obsession with clothes with the fox on it started about five years ago when Luke and I twinned with our fox sweaters.  We had fun and updated our twinning in our fox sweaters two years ago.
With the arrival of the twins this summer, I knew I wanted to purchase something with the fox for fall. I found their baby fox sweatshirt and jogger set by Cat & Jack from Target and couldn't wait for them to wear them. So for Cruz and Levi's 3 month pictures, I wanted to outfit them in the baby fox sweatshirt and jogger, which is the cutest thing on them and continues our fall fox tradition.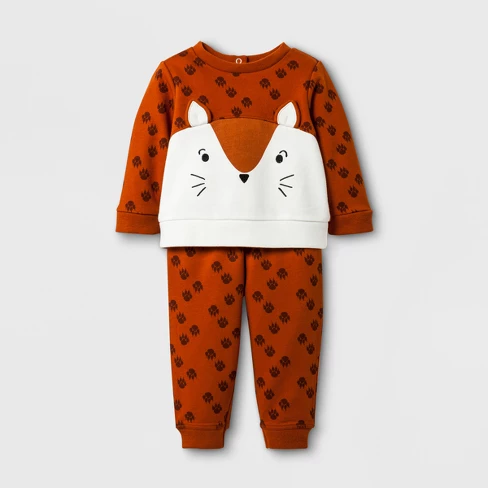 I'm starting to see more and more of the fox apparel each year, especially for kids. I had some restraint this year from buying everything I see so I decided to share some of my favorite fox-related apparel for babies and kids.
My Fall Fox Favorites


********
This post contains affiliate links and I will be compensated if you make a purchase after clicking on my links.