Back in March, I shared a fun French Friday post all about French graphic t-shirts. Did I tell you I'm a bit obsessed with them? Oui, oui!
I just noticed that Anthropologie recently released more French graphic tees than I've ever seen them do before! As an avid Anthro shopper, I normally only see one or two French graphic t-shirts a season. And most of the time, they sell out.  Maybe they read my blog post about it this past winter and thought it would be a good idea to sell more? Yeah right…wishful thinking. But if you're reading this Anthropologie, great job on this season's French graphic t-shirts!
Here are my picks of some of Anthropologie's French graphic t-shirts for this season.
'C'est Cool" cuffed graphic tee ($78)
I'm thinking I'll look like a cool mom in this tee…well, I hope Luke thinks I'm cool.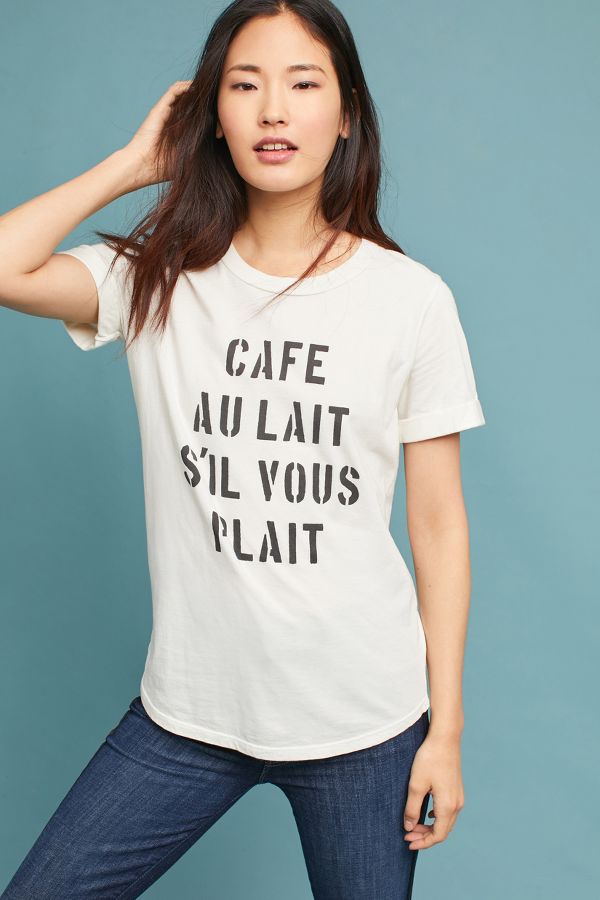 For the coffee lover. Also being from New Orleans, I think I need this tee!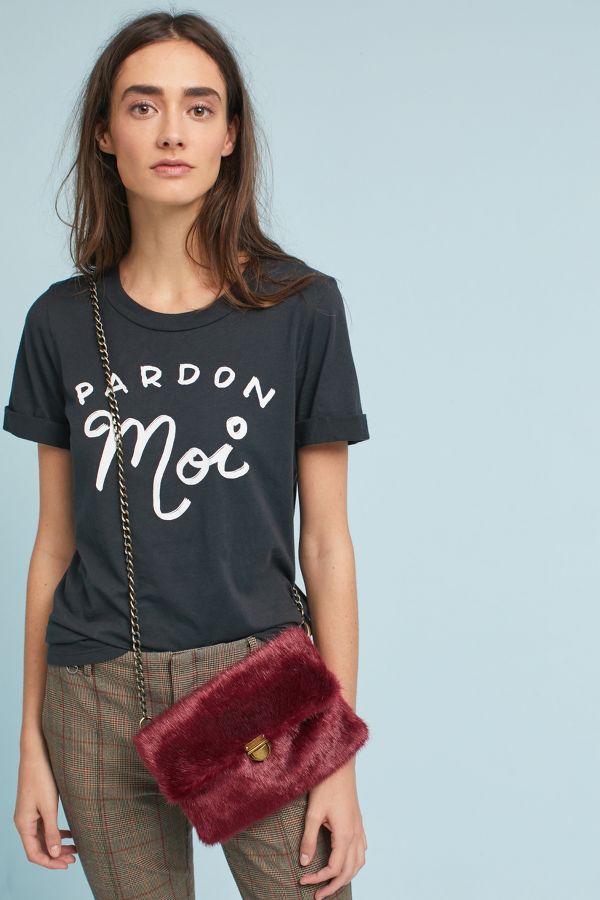 "Pardon Moi" cuffed graphic tee ($78)
Excuse me sounds so much better in French, non?
"Merci beaucoup" rolled cuff graphic tee ($68)
This tee is very similar to my "Paris, Paris, Paris" tee I purchased a few years ago. I love it and get compliments on it all the time!
********
This post contains affiliate links and I will be compensated if you make a purchase after clicking on my links.